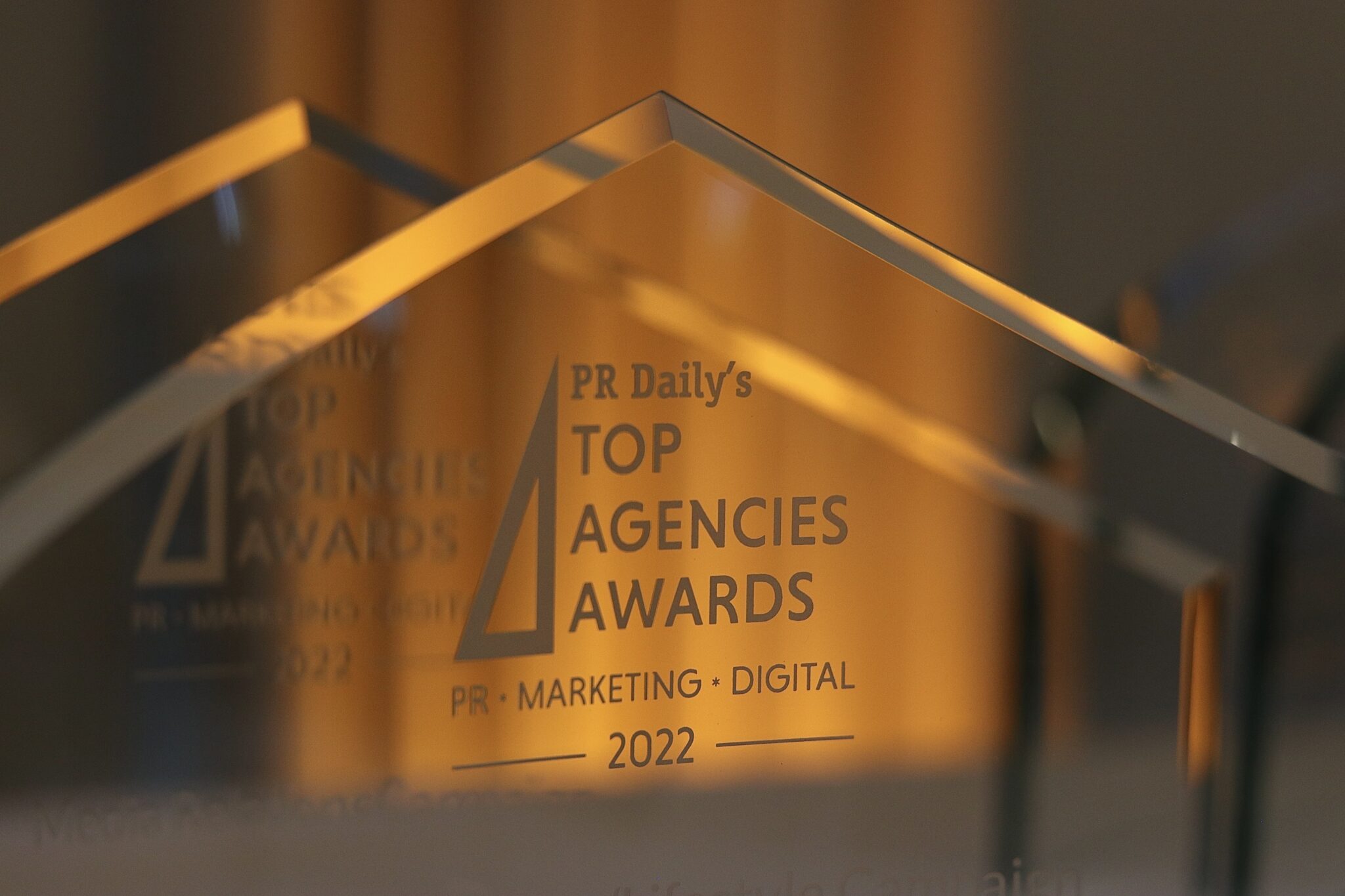 The 2022 Top Agencies Awards highlights the best firms, agency leaders and teams alongside the top PR campaigns of the year.
Ragan Communications and PR Daily hosted an awards luncheon May 10 at New York City's storied Yale Club, in the heart of Manhattan, where honorees had the opportunities to come together and celebrate in-person after much time apart.
"These awards recognize not only the hard work of agencies and their client partners, but the innovation we're seeing in public relations as a whole with storytelling and brand building remaining particular areas of focus," says Diane Schwartz, CEO of Ragan Communications and PR Daily.
Ragan Communications and PR Daily congratulate these best-in-class agencies and the communicators who contribute to their success.
2022 Top Agencies Awards List
160/90
Amendola Communications
Bospar
Broadsheet Communications
Dittoe Public Relations
Elev8 New Media
EvolveMKD
French West Vaughan
Hager Sharp
The Hoffman Agency
KQ Communications
Liaison
Marathon Strategies
MikeWorldWide
PAN Communications
Peppercomm
The Reis Group
Sachs Media
Si14 Global Communications
SourceCode Communications
SPM Communications
Suntman PR
Sway Group
V2 Communications
SOURCE: Ragan